Visuals
"My humanity is bound up in yours, for we can only be human together." — Desmond Tutu
---
Visuals
"We never remember days, only moments." — Cesare Pavese
---
Visuals
per·e·gri·na·tion [per-i-gruh-ney-shuh-n] — journey, especially a long or meandering one.
---
Visuals
Artist Series - Cameron "Camer1" Moberg
One Question - San Francisco
Alliance Development Fund: Don Overton
the HOME project, no. 1 - Francisco Mosqueda
the HOME project, no. 3 - Blessing Adeyemi Mobolade
Oikos
Marketplace of Ideas
Axis & Community Bible Experience
the HOME project, no. 2 - Joyce Christian
the HOME project, no. 4 - Elijah Fong
---
Art & Artifact
The Art & Artifact project was born out of a vision for creating experiences that invite people to slow down and foster deeper, more tangible connections with artists, their stories, and their work. Presented by A Shared Humanity (an experience design studio and brand+community incubator founded by Shun-Luoi Fong), the Art & Artifact project was a quarterly subscription box service in which artists were invited to create new art around a chosen theme, hand-select items that expressed their personality and inspirations, and mailed the art and artifacts to their subscriber community.Learn more about the Art & Artifact experience below, or visit artandartifactbox.com.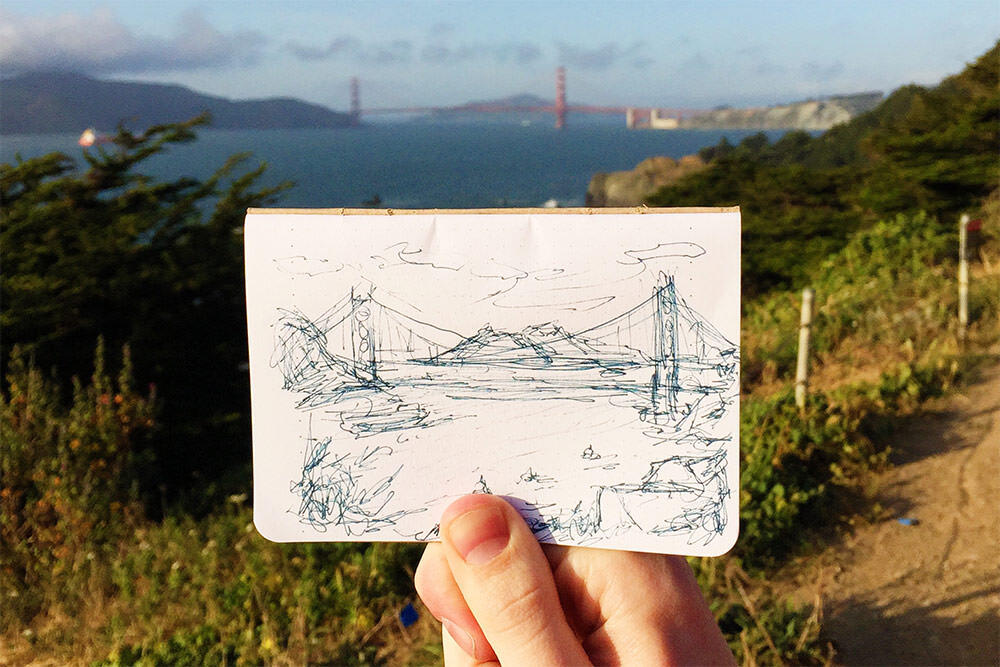 A Shared Art
Fill your life and your physical spaces with beautiful art. The Art & Artifact box contains a new work of art from an artist you care about and is created for you to enjoy and share tangible beauty.
A Shared Story
When you receive your Art & Artifact box, not only are you receiving beautiful art and artifacts, but you are connecting in tangible ways with your artist's story. Their inspirations, struggles, perspectives, and doubts are just a few things that authentically contribute to the creation of your box.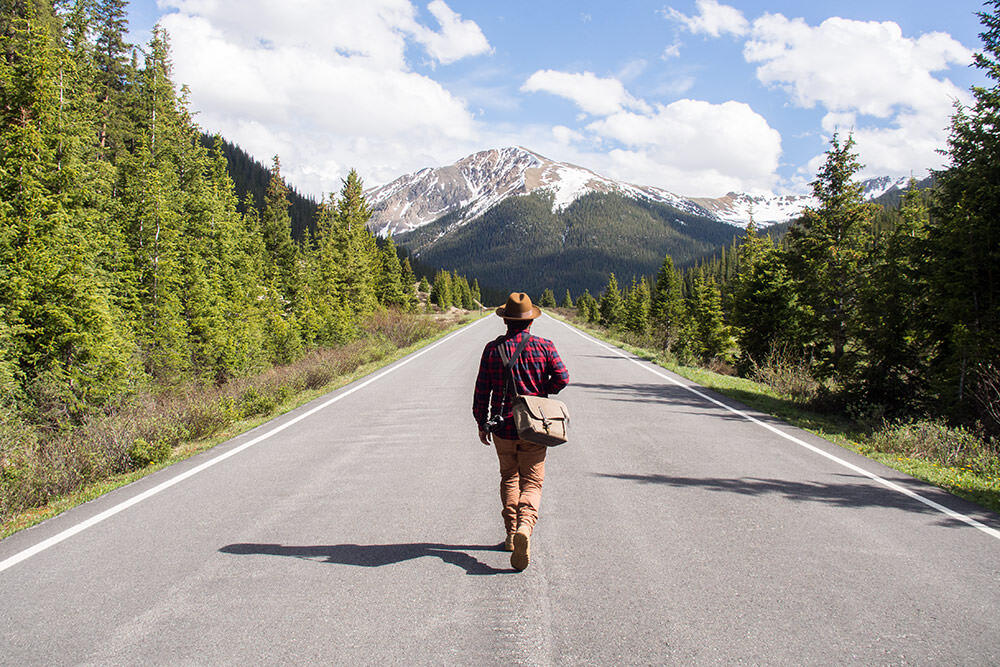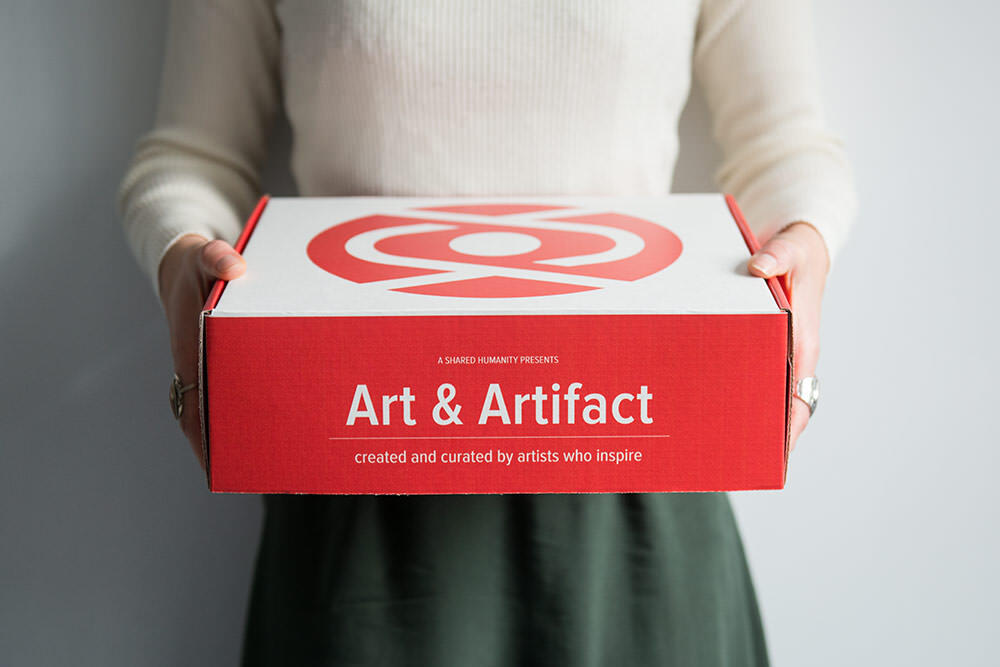 A Shared Experience
At A Shared Humanity we pursue shared experiences that are honest and authentic. Art & Artifact is one way to share experiences with artists you care about, both through the quarterly box as well as through live gatherings.
Learn more at artandartifactbox.com.
The Home Project
The HOME Project began as a personal project to explore the idea of home, and what it means to different people. Meant to be short snapshots into people's concept of home, each entry was created quickly and intentionally kept simple. The HOME project is ongoing. New entries will be added as people around the world are asked, "What does home mean to you?"
I Choose
Partnering with the El Paso County Health Department (Colorado), I worked with high school students in Manitou Springs, Colorado, and Fountain-Ft. Carson, Colorado, to develop an anti-tobacco media campaign. I spent a number of weeks with the students, teaching them about the role of media in American culture, helping them develop their concepts and messaging, and creating images and videos. The project also included the creation of posters to be used by the county health department and both school districts.
Make Shift Happen
Making shift happen at Makeshift Society co-working space in San Francisco, CA.
Bote Nan Ayiti
In 2010, after the devastating earthquake in Haiti, I traveled to Port-au-Prince to work with Sister Ruth, an amazing woman who had dedicated her life to investing in the people of Haiti, providing education, orphan care, prison ministry, support to the local Church, among many other things. In the midst of a great tragedy, and a difficult history, I learned much, and saw first hand the beauty and resiliency of the people and culture of Haiti. It was a life changing experience for me, both as a visual storyteller and as a human.
Peru
In 2010 I traveled with two friends to the city of Trujillo on the northern coast of Peru to document the lives of people living in landfills and makeshift buildings on the edge of town. Our desire was to listen to the stories and perspectives of the people and communities, and to share them with the Christian and business communities in Trujillo, hoping to challenge people to care for others in their own community. It was a wonderful experience to connect with so many beautiful people and stories.
Now
What I'm up to right now
I'm in Colorado, currently working on:
- Thinking and writing
- Fully: helping creators grow and accelerate their ideas, their work, their careers, their dent in the universe — all in the context of community.
- Accepting new clients
- Enjoying life as a husband and father of four.
- Getting out and enjoying the Colorado fall weather and colors.Let's connect...
- Read (and discuss) what I'm thinking on Twitter
- See what I'm creating on Instagram
- Connect with me on LinkedIn
Updated 12 October 2021
About
A bit about me
I help grow brands and increase their impact through the power of stories and shared experiences that foster participation, belonging, and loyalty. I am passionate about designing solutions guided by data and real human needs.Storytelling. Shared Experiences. Community. Strategy. Communications. Collaboration. Leadership. Culture. Creative Innovation. Humanity. These are the things that light my fire.
Stories make us more alive, more human, more courageous, more loving.
— Madeleine L'Engle —
I also contribute to the following organizations:
- Founder of A Shared Humanity, an experience design studio and brand+community incubator and design studio on a mission to create human connection and belonging.
- Serve on the Board of Directors for the Colorado Chautauqua Association, whose mission it is to preserve, perpetuate and improve the site and spirit of the historic Chautauqua by enhancing its community and values through cultural, educational, social and recreational experiences.
My ProcessListen. Learn. Love. Create.
And now the important stuff. I'm husband to an amazing wife. I'm dad to four beautiful, full-of-life children. I love God and people, but far too often fail at both. I love to collaborate with creators and organizations to do work that contributes to a world as it ought to be.I am based in Colorado, but love to connect and collaborate with people and communities everywhere.Connect with me on Twitter and LinkedIn.
Subscribe
Subscribe to my newsletter
I often come across a number of things that capture my attention, and I love to share them with my community!Subscribe to my newsletter to get the good stuff—thoughts, ideas, art, projects, and other interesting resources—delivered straight to your inbox.